Oppo's Reno 5 series, their third refresh for the year after the Oppo Reno 4, is going global soon, starting with the Reno5 4G. Earlier this week, WhatMobile reported that the Reno5 4G is soon launching in Indonesia as it has been certified in the country. Today, The Chinese manufacturer made the official announcement. Here are the details.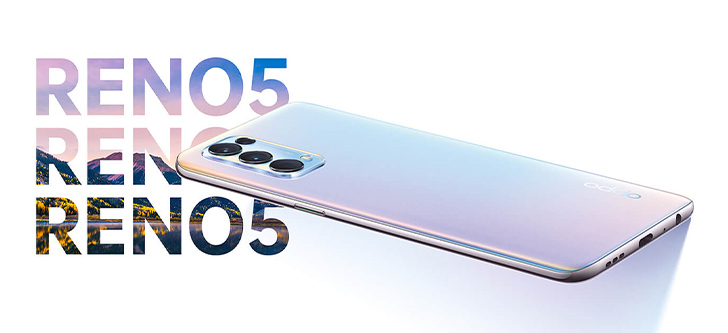 The Oppo Reno5 4G is launching in Indonesia on January 12. And in Vietnam on December 30. Once it does, its next stop should be either Pakistan or India, based on Oppo's typical release calendar.
However, the Reno5 4G has already been leaked on the internet. Nextgen Grid, an Indonesian YouTuber, recently published a hands-on tour of the device. And the prolific Twitter phone leaker, @Sudhanshu1414, shared the specification sheet. Together, these leaks leave little to be anticipated.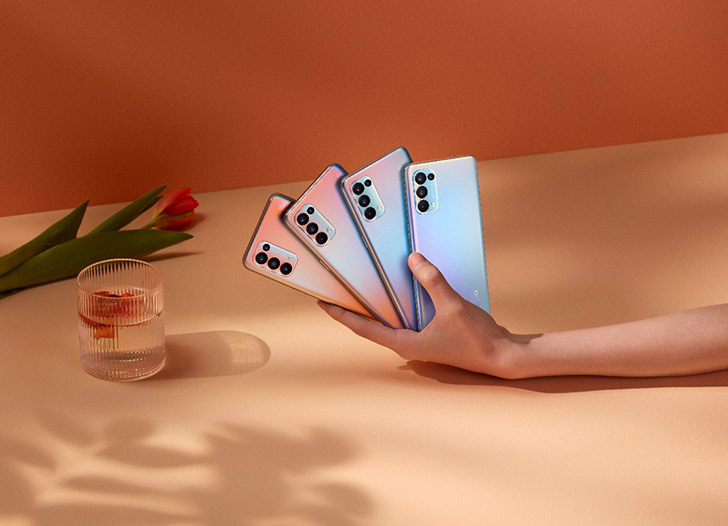 For the most part, the Oppo Reno 5 4G is not a redesign but a cosmetic refresh. Oppo has replaced the unsightly pill-shaped hole in the screen with a less intrusive, solitary hole-punch. The chin has shrunken too. But the two phones share a virtually identical shell.
The actual upgrades are faster charging, a higher screen refresh rate, and better cameras. Oppo mobile price is not revealed yet but Reno 5 4G has a 6.43" 1080P OLED screen, which now produces a refresh rate of 90Hz.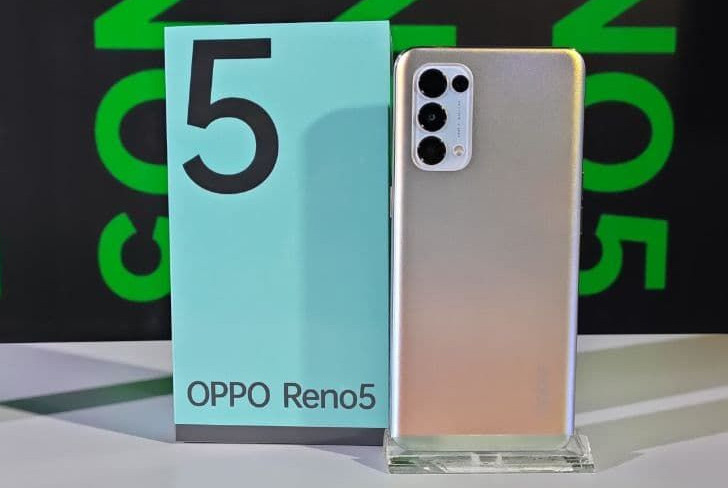 The standard lens now has a larger, higher-res image sensor behind it. Compared to the 48MP 1/2.0" sensor inside the Reno 4, the Reno 5 4G features a 64MP 1/1.73" sensor. The f/1.7 aperture size hasn't changed. Thanks to the new sensor, you can expect better detail and dynamic range in your Reno5 4G photos. The 8MP ultrawide and pair of 2MP sensors have been carried over wholesale from the Reno4 4G.
---
CLICK HERE TO SEE 
Oppo Reno 5 Price in Pakistan & Specs
---
The same goes for the Snapdragon 720G microchip inside the phone. But the battery size has been upped to 4310 mAh, and it now charges over 50W instead of 30W. Oppo will ship the Reno5 4G with Android11, 8GB of memory, and 128GB of storage. We expect it to start anywhere around Rs. 65,000 to 70,000 PKR.